Overview
Adult flatfoot refers to a deformity that develops after skeletal maturity is reached. Adult flatfoot should be differentiated from constitutional flatfoot, which is a common congenital non-pathologic foot morphology. There are numerous causes of acquired adult flatfoot, including fracture or dislocation, tendon laceration, tarsal coalition, arthritis, neuroarthropathy, neurologic weakness, and iatrogenic causes.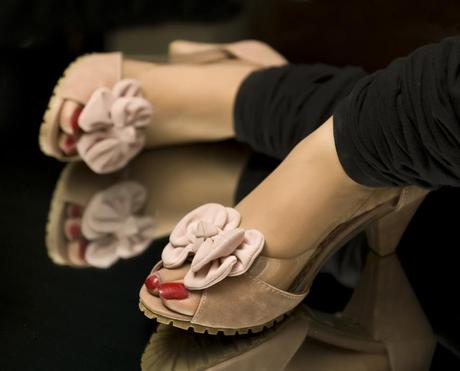 Causes
Women are affected by Adult Acquired Flatfoot four times more frequently than men. Adult Flatfoot generally occurs in middle to older age people. Most people who acquire the condition already have flat feet. One arch begins to flatten more, then pain and swelling develop on the inside of the ankle. This condition generally affects only one foot. It is unclear why women are affected more often than men. But factors that may increase your risk of Adult Flatfoot include diabetes, hypertension, and obesity.
Symptoms
The types of symptoms that may indicate Adult-Acquired Flat Foot Deformity include foot pain that worsens over time, loss of the arch, abnormal shoe wear (excessive wearing on the inner side of shoe from walking on the inner side of the foot) and an awkward appearance of the foot and ankle (when viewed from behind, heel and toes appear to go out to the side). It is important that we help individuals recognize the early symptoms of this condition, as there are many treatment options, depending upon the severity, the age of the patient, and the desired activity levels.
Diagnosis
Starting from the knee down, check for any bowing of the tibia. A tibial varum will cause increased medial stress on the foot and ankle. This is essential to consider in surgical planning. Check the gastrocnemius muscle and Achilles complex via a straight and bent knee check for equinus. If the range of motion improves to at least neutral with bent knee testing of the Achilles complex, one may consider a gastrocnemius recession. If the Achilles complex is still tight with bent knee testing, an Achilles lengthening may be necessary. Check the posterior tibial muscle along its entire course. Palpate the muscle and observe the tendon for strength with a plantarflexion and inversion stress test. Check the flexor muscles for strength in order to see if an adequate transfer tendon is available. Check the anterior tibial tendon for size and strength.
Non surgical Treatment
It is imperative that you seek treatment should you notice any symptoms of a falling arch or PTTD. Due to the progressive nature of this condition, your foot will have a much higher chance of staying strong and healthy with early treatment. When pain first appears, your doctor will evaluate your foot to confirm a flatfoot diagnosis and begin an appropriate treatment plan. This may involve rest, anti-inflammatory medications, shoe modifications, physical therapy, orthotics and a possible boot or brace. When treatment can be applied at the beginning, symptoms can most often be resolved without the need for surgery.
Surgical Treatment
Surgery is usually performed when non-surgical measures have failed. The goal of surgery is to eliminate pain, stop progression of the deformity and improve a patient?s mobility. More than one technique may be used, and surgery tends to include one or more of the following. The tendon is reconstructed or replaced using another tendon in the foot or ankle The name of the technique depends on the tendon used. Flexor digitorum longus (FDL) transfer. Flexor hallucis longus (FHL) transfer. Tibialis anterior transfer (Cobb procedure). Calcaneal osteotomy - the heel bone may be shifted to bring your heel back under your leg and the position fixed with a screw. Lengthening of the Achilles tendon if it is particularly tight. Repair one of the ligaments under your foot. If you smoke, your surgeon may refuse to operate unless you can refrain from smoking before and during the healing phase of your procedure. Research has proven that smoking delays bone healing significantly.
copyright © 2019 Emeline Conine all rights reserved.
Powered by
FC2 Blog
.